Sunday, November 18, 2018, 02:50 am
1 Thessalonians 5:19
"Quench not the Spirit."
---
Sunday, November 18, 2018, 02:48 am
Matthew 22:34-40
"But when the Pharisees had heard that He had put the Sadducees to silence, they were gathered together. Then one of them, which was a Scribe, asked Him a question, tempting Him, and saying, "Teacher, which is the great Commandment of the Law of Moses?" Jesus said to him, "You will love the Lord your God with all your heart, with all your soul, and will all your mind. This is the first and great Commandment. The second is like to it, You will love your neighbor as yourself. On these two Commandments hang all the Law and the Prophets."
---
Sunday, November 18, 2018, 02:44 am
Romans 8:26;28-34;36-37
"LIkewise the Spirit also helps our infirmities: for we know not what we should pray for as we ought: but the Spirit Himself makes intercession for us with groanings which cannot be uttered. We know that all things work together for good to them who love God, to them who are called according to His purpose. For whom He did foreknow, He also did predestinate to be conformed to the Image of His Son, that He might be the First-born among many Brethren. Moreover whom He did predestinate, them He also called: and whom He called, them He also justified: whom He justified, them He also glorified. What will we then say to these things? If God be for us, who can be against us? He Who spared not His Own Son, but delivered Him up for us all, how will He not with Him also freely give us all things? Who will lay any thing to the charge of God's elect? It is God who justifies. Who is he who condemns? It is Christ Who died, yes rather, Who is risen again, Who is even at the Right Hand of God, Who also makes intercession for us. As it is written (Ps.44:22), "For Your sake we are killed all the day long; we are accounted as sheep for the slaughter." Nay, in all these things we are more than conquerors through Him Who loved us."
1 Corinthians 3:5-7
"Who then is Paul, and who is Apollos, but Ministers through whom you believed, even as the Lord gave to every man? I have planted, Apollos watered; but God gave the increase. So then neither is he who plants any thing, neither he who waters; but God Who gives the increase."
---
Sunday, October 14, 2018, 09:06 pm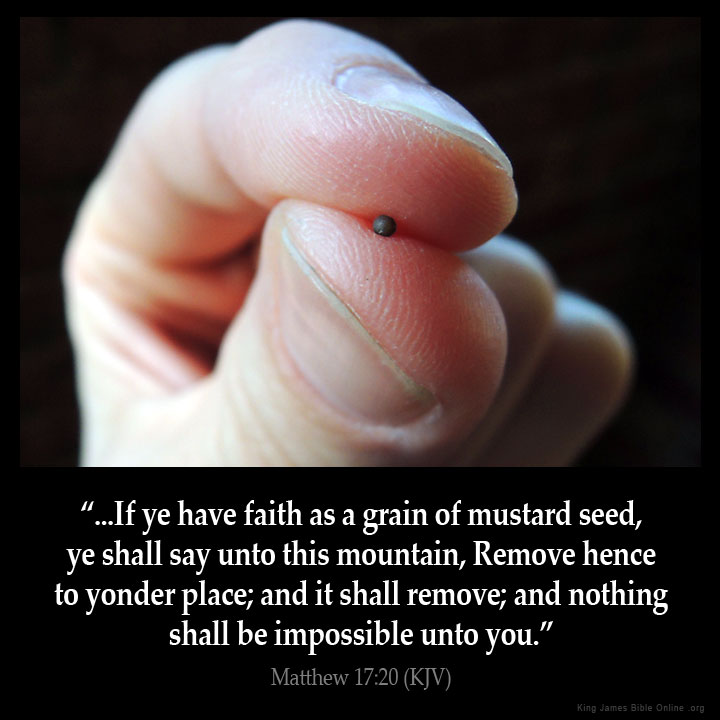 ---
Sunday, October 14, 2018, 08:58 pm
Matthew 7:1-5;15-20
"Judge not, that you be not judged. For with what judgment you judge, you will be judged: and with what measure you mete, it will be measured to you again. Why do you behold the mote that is in your brother's eye, but consider not the beam that is in your own eye? How will you say to your brother, "Let me pull out the mote out of your eye;" behold, a beam is in your own eye? You hypocrite, first throw out the beam out of your own eye; then you will see clearly to throw out the mote out of your brother's eye."

Psalms 50:6

"The heavens will declare His Righteousness: for God is Judge Himself. Selah."

Hebrews 4:12

"For the Word of God is quick, and powerful, and sharper than any two-edged sword, piercing even to the dividing asunder of soul and spirit, and of the joints and marrow, and is a discerner of the thoughts and intents of the heart."

Romans 8:28

"We know that all things work together for good to them who love God, to them who are the called according to His purpose."

1 Corinthians 6

"Dare any of you, having a matter against another, go to Law before the unjust, and not before the Saints? Do you not know that the Saints will judge the world? If the world will be judged by you, are you unworthy to judge the smallest matters? Know you not that we will judge Angels? How much more things that pertain to this life? If then you have judgments of things pertaining to this life, set them to judge who are least esteemed in the Church. I speak to your shame. Is it so, that there is not a wise man among you? No, not one who will be able to judge between his Brethren? But brother goes to Law with brother, and that before the unbelievers. Now therefore there is utterly a fault among you, because you go to Law one with another. Why do you not rather take wrong? Why do you not rather suffere yourselves to be defrauded? No, you do wrong, and defraud, and that your Brethren. Do you not know that the unrighteous will not inherit the Kingdom of God? Be not decived: neither fornicators, nor idolaters, nor adulterers, nor effeminate, nor abusers of themselves with mankind, nor thieves, nor covetous, nor drunkards, nor revilers, nor extortioners, will inherit the Kingdom of God. Such were some of you: but you are washed, but you are Sanctified, but you are Justified in the Name of the Lord Jesus, and by the Spirit of our God. All things are Lawful to me, but all things are not profitable: all things are Lawful for me, but I will not be brought under the power of any. Meats for the belly, and the belly for meats: but God will destroy both it and them. Now the body is not for fornication, but for the Lord; and the Lord for the body. God has both raised up the Lord, and will also raise up us by His Own Power. Do you not know that your bodies are the members of Christ? will I then take the members of Christ, and make them the members of an harlot? God forbid. What? Do you not know that he which is joined to an harlot is one body? "For two," said He, "will be one flesh." He who is joined to the Lord is one spirit. Flee fornication. Every sin that a man does is without the body; but he who commits fornication sins against his own body. What? Do you not know that your body is the Temple of the Holy Spirit which is in you, which you have of God, and you are not your own? For you are bought with a price: therefore Glorify God in your body, and in your spirit, which are God's.
1 Corinthians 2:15
"But he who is spiritual judges all things, yet he himself is judged of no man."

John 15:4

"Abide in Me, and I in you. As the branch cannot bear fruit of itself, except it abide in the Vine; no more can you, except you abide in Me."

1 Peter 4:17

"For the time is come that judgment must begin at the House of God: if it first begin at us, what will the end be of them who obey not the Gospel of God?"

Romans 7:5

"For when we were in the flesh, the motions of sins, which were by the Law, did work in our members to bring forth fruit to death."

Isaiah 59:8

"The way of peace they know not; there is no judgment in their goings: they have made them crooked paths: whosoever goes therein will not know peace."

John 15:16

"You have not chosen Me, but I have chosen you, and ordained you, that you should go and bring forth fruit, and that your fruit should remain : that whatsoever you will ask of the Father in My Name, He may give it you."

Romans 10:14

"How then will they call on Him in Whom they have not believed? How will they believe in Him of Whom they have not heard? How will they hear without a preacher?"

2 Corinthians 3:2

"You are our Epistle written in our hearts, known and read of all men:"

If you have questions, or need someone to pray with you, please call: 931-216-4106.
---